Why Diesel Particulate Filter DPF Delete on the VDJ79 4.5L V8 Toyota Land Cruiser?
There are a number of reasons why people choose to delete the DPF from the VDJ79 Land Cruiser - here are a few in our view

1. The large restrictive Diesel Particulate Filter reduces exhaust gas flow resulting in the V8 engine working harder.

2. By removing the Diesel Particulate Filter the big 4.5L V8 engine essentially gets more oxygen to breathe as it doesn't have the large filter to combat when emitting the exhaust gas.
3. The filter chokes the natural sound of the big V8 engine. By removing the filter and allowing the free flow of exhaust gas the VDJ79 again sounds like a true V8 with that classic, deep rumble.

4. DPF's need to be maintained on a vehicle. They are not a fit and forget item but a service item, so they need to be regularly checked, cleaned and replaced over time. This hassle of maintenance can be overcome by removing and replacing with a delete pipe and remapping the ECU.

5. Save big on fuel! By removing the DPF and enabling the engine to run more effortlessly, you are saving on fuel. If you are in the outback clocking up the miles/km's then you start to really notice the savings.

If your ready to go ahead and purchase the Toyota Landcruiser VDJ70 Series V8 DPF Delete Pipe Click Here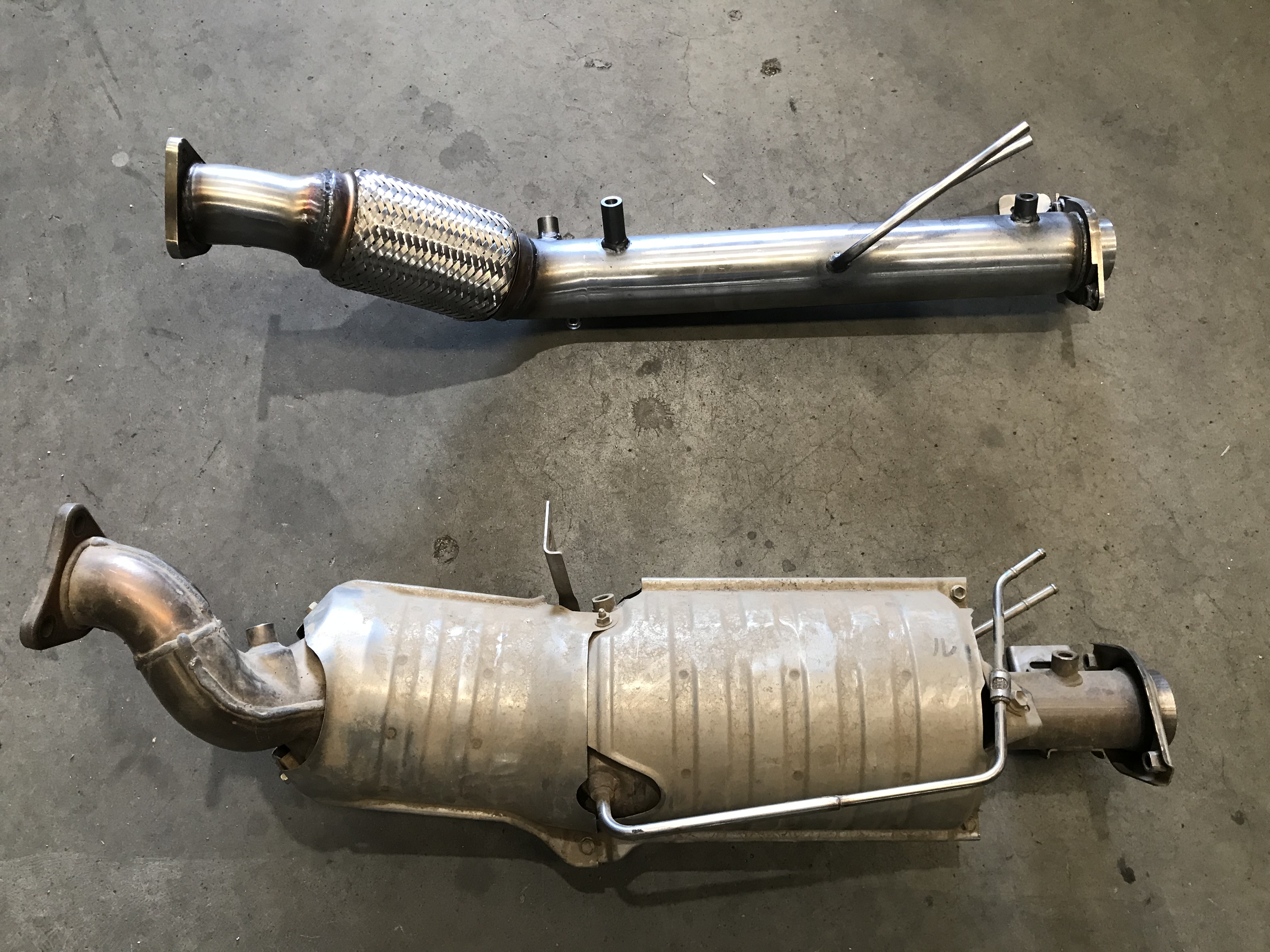 Our YouTube Video Clip about this VDJ79 V8 Diesel Particulate Filter is also helpful

Disclaimer:
The content in this article is not intended to influence or encourage prohibited behaviour to the audience but rather provide opinionated and matter of fact information. In addition, please note removal of the Diesel Particulate Filter [DPF] is illegal for onroad use and can incur fines and loss of manufacturers warranty. DPF Delete Pipes are designed for off-road and race use only. Please consider this before purchasing and installing onto the vehicle