Do I need the NPC Heavy Duty Clutch for the VDJ79 1VD-FTV 4.5L Toyota Landcruiser
The question of what heavy duty clutch do I actually need to suit my Toyota Landcruiser VDJ79 1VD-FTV 4.5L V8 is an increasingly common one.
The facts of the matter are the market leading, popular NPC have a clutch that is 'rated' to 1300nm but its not clear where that rating is calculated, or for what duration of time during testing.
In contrast the Xtreme Clutch manufactured by Australian Clutch is rated to 750nm at the flywheel and can maintain that load all day, every day. Whilst there is a fair difference between the two companies stats its also good be reminded of the earlier point of NPC's actual testing criteria?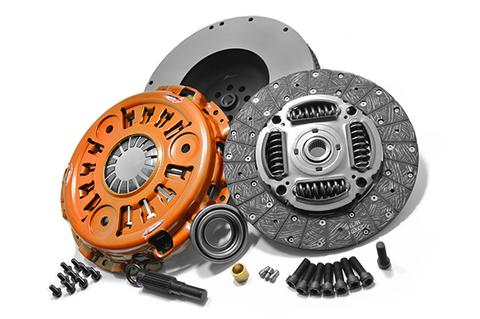 The other factor to consider is that the Toyota factory clutch is rated to 430nm at the flywheel, so the 750nm Xtreme Clutch by Australian Clutch can handle basically 74% increase in power from aftermarket modifications, tuning, towing demand, so you have to be getting a lot of power gain before you start putting your clutch at risk.
We believe if you are just doing a tune and some basic performance upgrades such as the cross over pipe and 4" DPF Back Exhaust along with some airbox and snorkel upgrades then the Xtreme Clutch manufactured by Australian Clutch to suit the VDJ79 1VD-FTV 4.5L V8 is more than sufficient.

However if you are seriously doing engine work with new turbos, pistons, gearbox, intercooler, remapping, DPF delete and full exhaust then your best bet is to take the higher performance rater clutch from NPC.

We trust this helps and send us any questions you have to info@rhinoexhaust.com.au