The Benefits Of Ceramic Coating Headers & Dump Pipes
You have just invested in a nice set of headers or a turbo back exhaust system featuring a high flow dump pipe which fits up near the engine bay. The question come, is Ceramic Coating for me?
Below are 5 reasons why you should Ceramic Coat:
1. Protection – Ceramic coating acts as a ceramic insulator, it will protect your Headers or Turbo Dump Pipe from road chemicals, heat and internal exhaust gases. All these things can prematurely cause corrosion, rust and exhaust failure.
2. Thermal cycling – Continual heating and cooling of exhaust components will degrade and weaken the metal structure. Ceramic Coating helps eliminate hotspots that concentrate in bends and curves of your Headers or Dump Pipe by keeping the temperature down.
3. Appearance – It's aesthetically pleasing in your engine bay! Far nicer than heat proof paint or fiberglass heat wraps which frays and breaks down over time. The coating gives your Header or Turbo Dump Pipe an overall look of polished aluminium. The lustre it offers does not fade or discolour like chrome or stainless steel, so you do not have to worry about cracking, peeling, or bluing of the material, regardless if using mild steel or stainless steel tubing.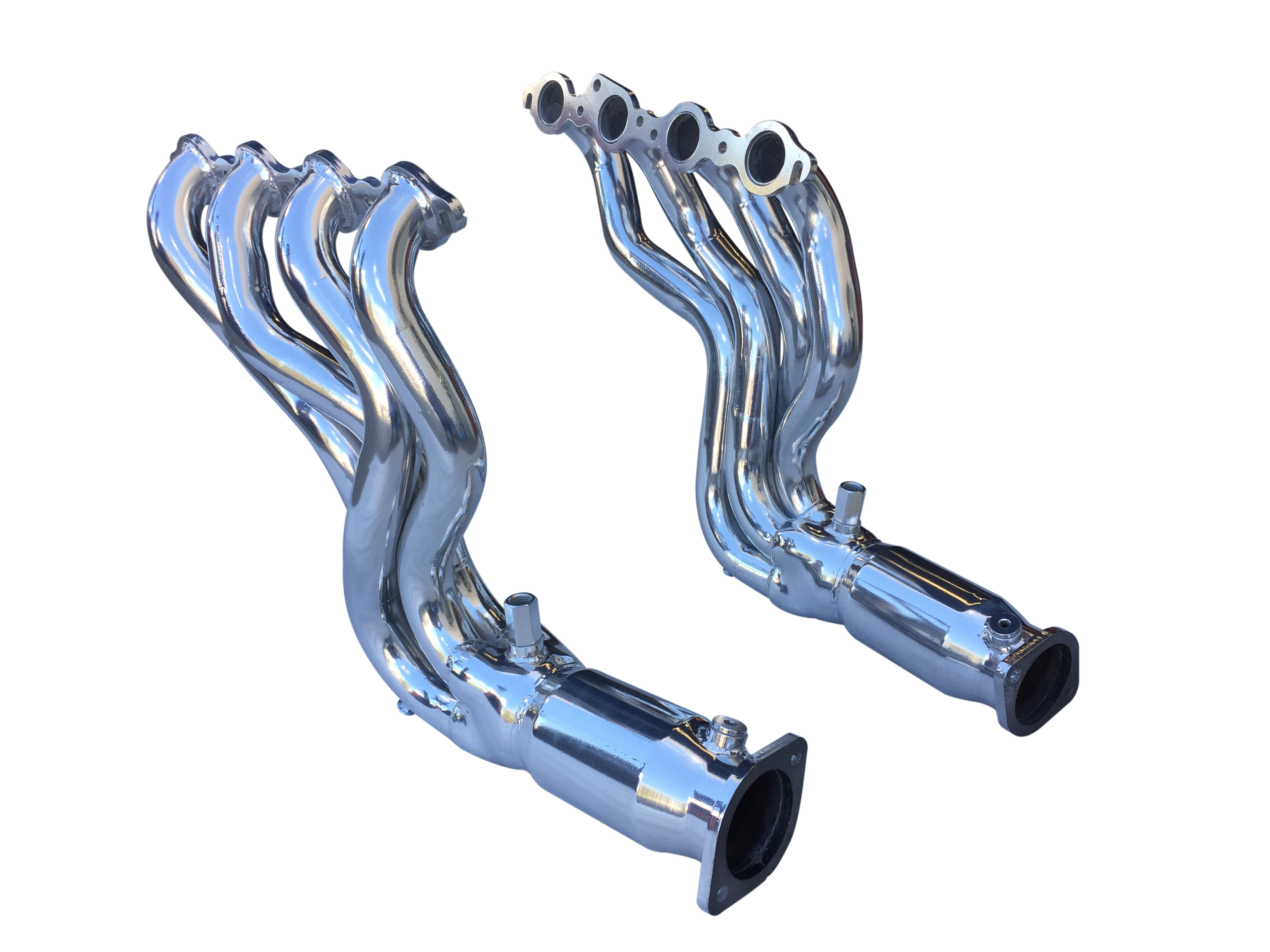 4. Performance - High temp Ceramic Coating can improve the performance of your engine. It helps increase the speed and maintain the quality of exhaust gas flow. When you apply the coating to the exterior the heat remains with in the coated exhaust pipe allowing for faster exhaust flow. Ceramic Coating helps to keeps the temperature of the engine bay low, protect your engine components, wiring and hard plastics.
5. Longevity – Your vehicles exhaust system is very important, and you don't want to be replacing the Headers or Turbo Dump Pipe often.

So to do it right the first time and protect your exhaust for the long term - contact Rhino Exhaust for pricing on your Ceramic Coating info@rhinoexhaust.com.au