Know About Fender Flares For Your Ford Ranger & Toyota Hilux
A bigger wheel and tyre combo can really enhance the look of your 4x4 or High Ride Ute and often provide benefits to grip and handling. But you must stay legal! The NSW Roads & Maritime Services or RMS states…. 'wheels and tyres must be contained within the body work or mudguards (including any flares) when the wheels are in the straight-ahead position' In addition, the tyres must not foul any part of the body or suspension under all operating conditions.
This is an interesting development in legal requirements for big wheel and tyre upgrades. Fender Flares are essential, not only to stay legal but to help protect your paint work from road grime, stones, sand, mud being thrown up from your tyres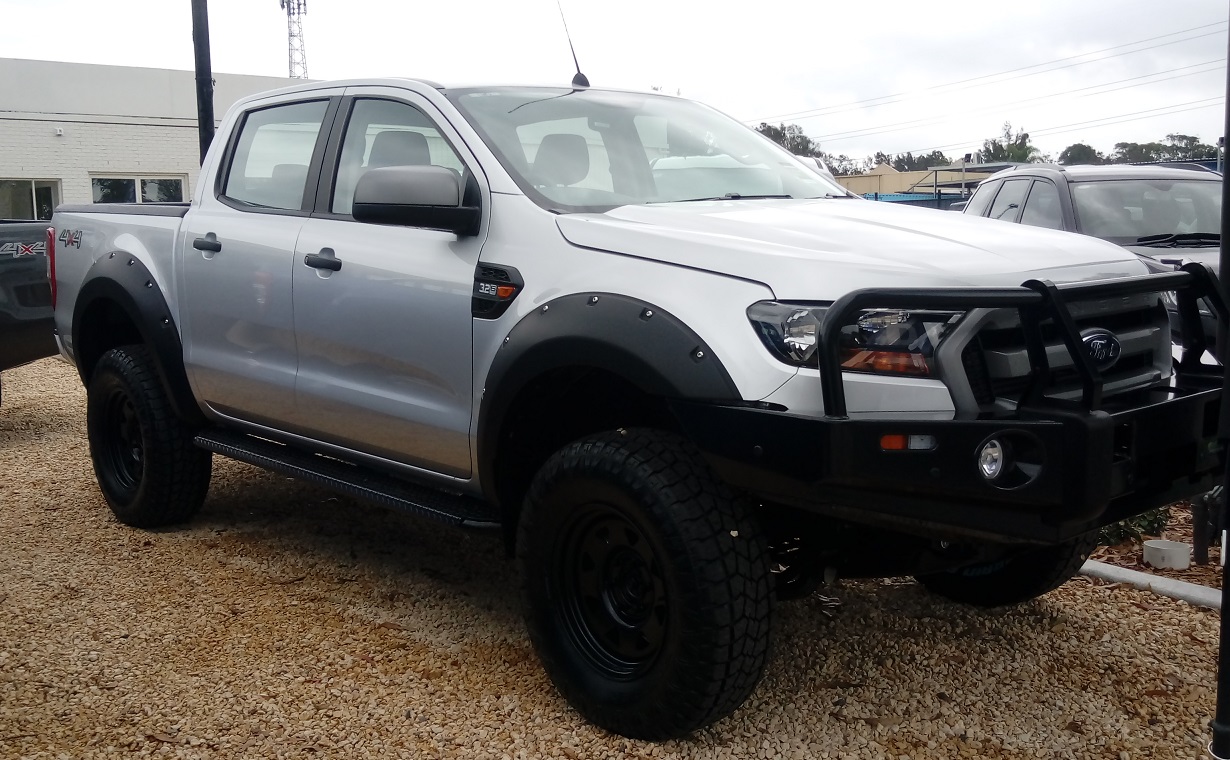 There are plenty of different brands of Fender Flares, particularly for the Ford Ranger PX Series. These include Kut Snake Flares, EGR, Rhino Accessories and more but at the end of the day when it comes to value for money you cant go past the Rhino product. We sell direct to the consumer so you save a few dollars
The Rhino product is manufactured from high quality ABS plastic. There are multiple pre-drilled holes for the installation which comes complete with all fitting components.
We even have the front fender flare kits to suit the Cab Chassis.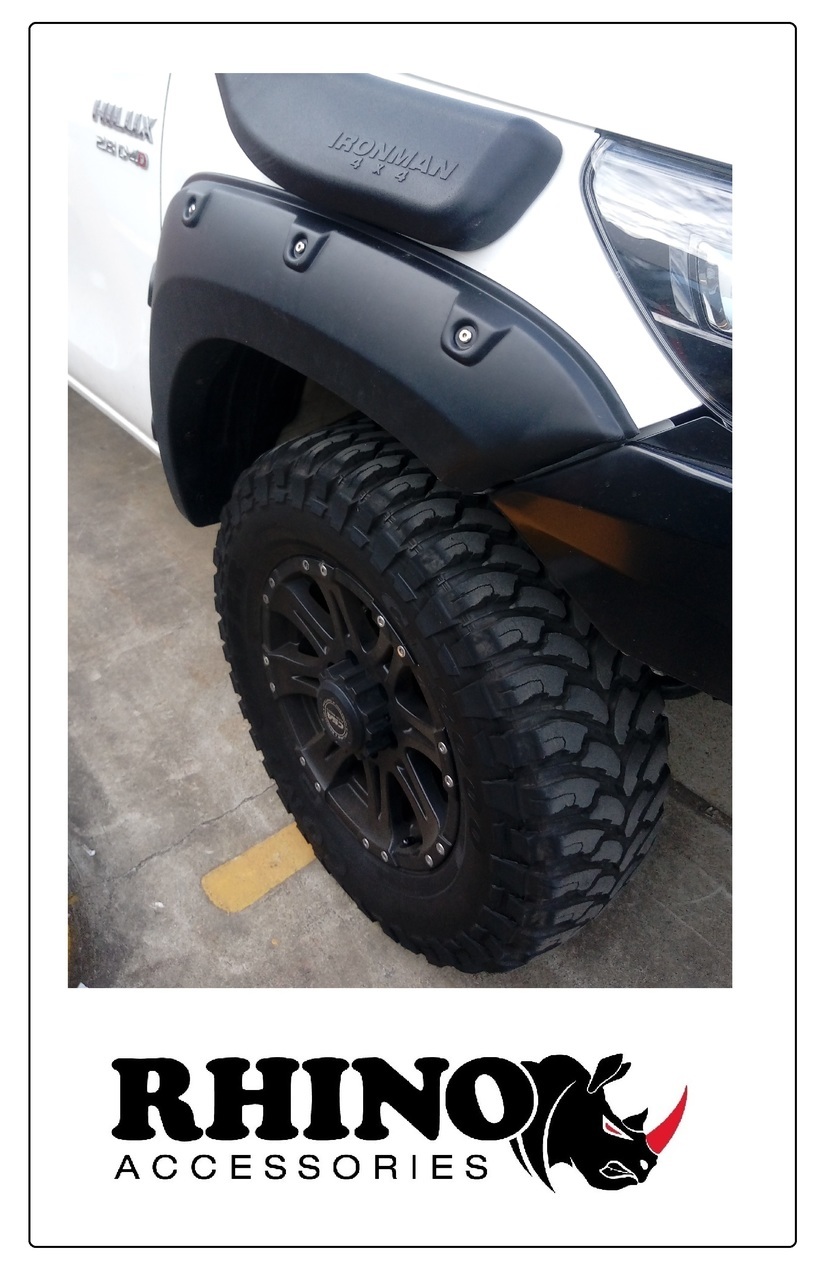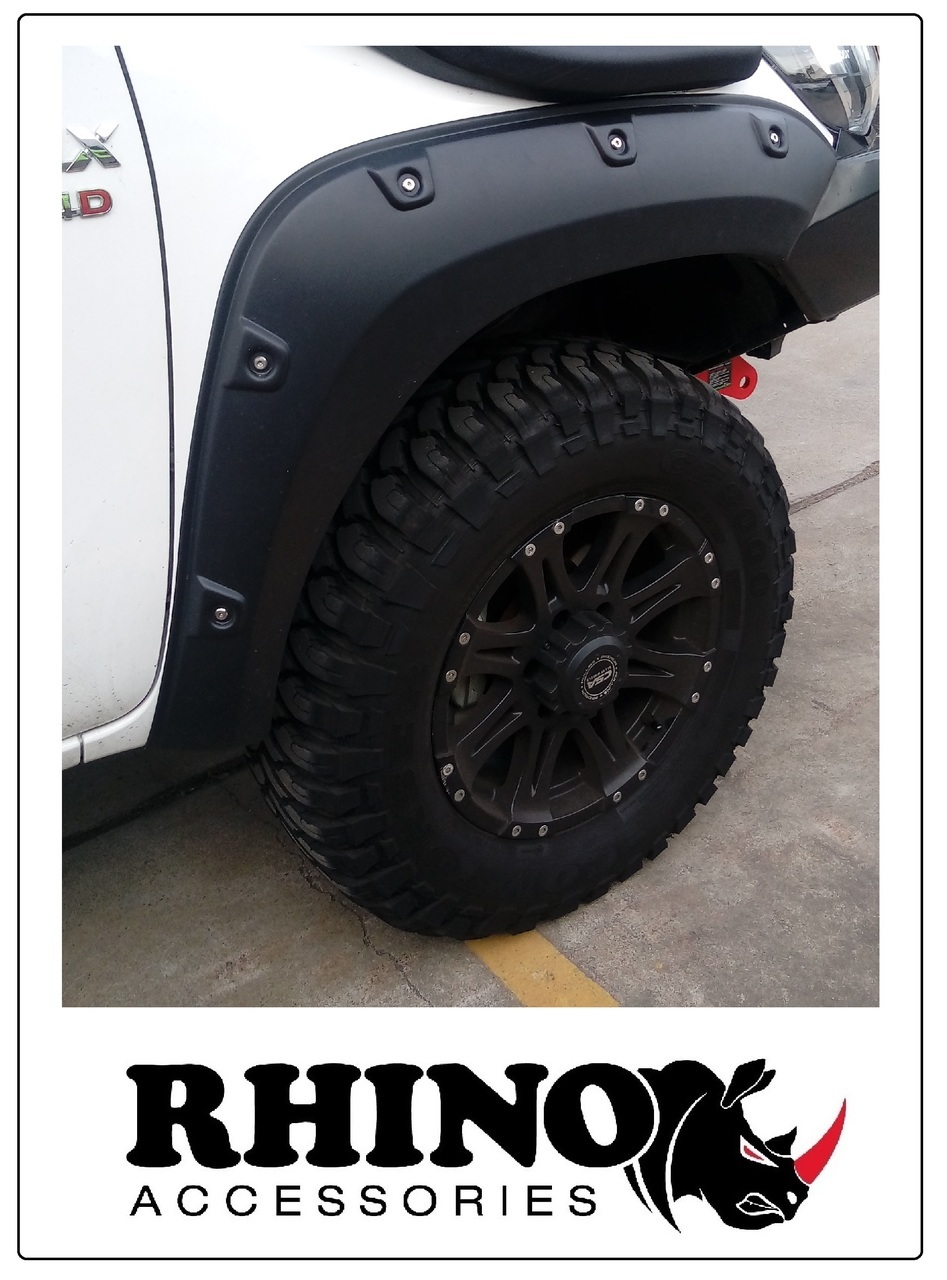 The Fender Flare kits are DIY friendly and include an installation guide. Check out our options for the Ford Ranger and Toyota Hilux https://www.rhinoexhaust.com.au/4wd-accessories/